Holiday cottages in Shropshire
Visit Shrewsbury, Market Drayton, Ellesmere, Ludlow, Bridgnorth and Ironbridge.
Holiday cottages in Shropshire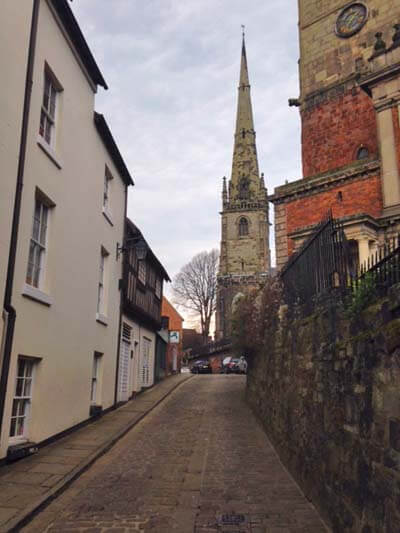 See all holiday cottages in Shropshire
Nestling on the English-Welsh border, Shropshire enjoys an easily accessible location and a wide variety of accommodation including traditional country cottages, well equipped self-catering properties and contemporary vacation apartments. Whitchurch in north Shropshire is a pleasant market town where the Jubilee Park forms the start of several long-distance walks. If you're a fan of gingerbread then look for places to stay in Market Drayton, which has been baking the famous treat for 200 years. The mere at Ellesmere is a perfect spot for fishing or boating, and Ellesmere itself has some lovely timbered buildings. Families staying in north Shropshire will enjoy 'Mythstories', the museum of myth and fable at Wem, and the traditional sweet shop the Treacle Mine.
For a taste of Wales in Shropshire, have a look for cottages in Oswestry. It's a beautiful place to stay, within easy reach of the Welsh mountains and with several splendid castles to see. Oswestry is an ancient hill-fort town and said to be the birthplace of Queen Guinevere (as in the Arthurian legend). Self-caterers will enjoy the speciality shops and eateries and the largest street market in the area. Powis castle has stunning gardens, Chirk castle commands spectacular views, and Whittington is straight from the pages of a story book.
Shrewsbury is Shropshire's county town and a holiday home here will put you in the heart of the county. The town has hundreds of listed buildings, including the Castle, the Abbey and numerous shops and tearooms tucked away in a maze of streets and alleyways. There are guided walking tours which will give you an insight into Shrewsbury's history, no doubt including a mention of Charles Darwin who was born here in 1809. The river Severn loops around the town and provides opportunities for rowing, canoeing, fishing or just strolling along the towpath.
Ironbridge is known as the birthplace of the industrial revolution and is the perfect place to visit if you're interested in this period of history. The town is recognised by UNESCO as a World Heritage site, its name deriving from the very first cast iron bridge which was built here over the River Severn in 1779. There are nine Ironbridge Gorge Museums which offer the opportunity to step back in time: The Tollhouse and Ironbridge, The Museum of the Gorge, Museum of Iron, Blist's Hill, Coalport China Museum, Darby Houses, Jackfield Tile Museum, Broseley Pipeworks, and Enginuity. As if that weren't enough, there's also Maws Craft Centre and the Open Air Museum of Steel Sculpture.
Hand-picked quality self-catering cottages
In partnership with