Holiday cottages in Yorkshire - visit the National Parks
Self-catering accommodation in Yorkshire.
UNIQUE TO YORKSHIRE
View all Yorkshire self-catering cottages
Unusually for any county in the UK, Yorkshire, and in particular North Yorkshire, has two world-class adventure theme parks, Lightwater Valley near Ripon and Flamingo Land near Malton.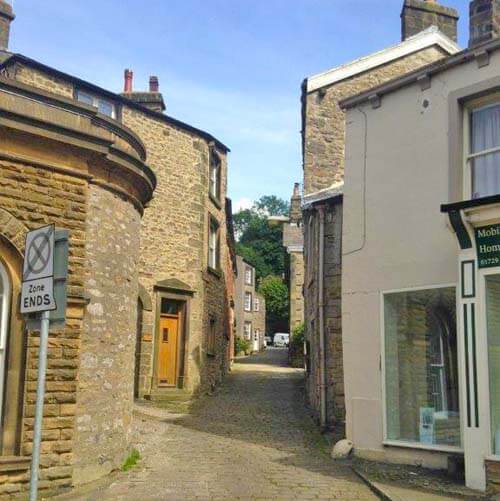 The two theme parks are in prime self-catering rural locations, so finding a cottage, apartment or house to use as a base for your stay shouldn't pose a problem, but provide the total freedom to enjoy either or both parks at a leisurely pace to fit in with your general holiday plans.
As well as 40 thrilling rides and attractions for all the family, including the famous Ultimate, as yet at 2.4km in length (it was the longest roller coaster in the world for 10 consecutive years from 1991 to 2001) and lasting six minutes, is still the longest rollercoaster in Europe, Lightwater Valley is home to the magnificent Birds of Prey centre and the 30,000 sq ft Lightwater Valley shopping village.
If you don't want to ride the world-famous rollercoaster, there are plenty of other exciting - and of course the slightly less exciting that avoid frightening the younger members of the family - jaw dropping big thrill rides to kiddies rollercoasters and mini adventures suitable for the entire family.
Lightwater Valley sensibly divide their rides into three separate groups - Jaw Droppers (the extreme rides, requiring strict health and safety supervision), Whipper Snappers (nevertheless extreme but for those who may not be tall enough to qualify for the Jaw Droppers) and Nippers (a comprehensive selection of rides aimed at everyone else!).
Flamingo Land near Malton in North Yorkshire combines the attractions of theme park rides with a zoo. So one minute you can be experiencing 4.7g as you twist and turn at speeds of up to 56mph over one of the park's lakes, and the next you can take a casual few moments of rhino spotting or flamingo counting.
Flamingo Land is still fondly remembered for one of its first thrill rides the Corkscrew, still remaining one of the firm favourite with fans of all ages and as yet the only ride of its kind in the UK, with the double thrill of two 360-degree inversions. It is also the steepest rollercoaster in the world.
While there are here are plenty of other rides that twist and spin, threaten to throw you into the water and subject you to space-orientated propulsion speeds, there are plenty of other attractions less dependent on adrenalin suitable for the entire family. And of course the attractions of the Flamingo Land zoo continue to be a firm favourite with children of all ages, right up to and beyond pension age!
Hand-picked quality self-catering cottages
In partnership with