Staying in holiday cottages in The Lake District, and ideas of 'What to do!' for visitors
Holiday accommodation in The Lake District, North West England
Self-catering holidays cottages in Lake District
View all self-catering holiday cottages in The Lake District
Renting a holiday cottage in the Lake District National Park is an easy way to explore the region, and go further afield into Cumbria, where there is also a good selection of self-catering accommodation. Lancashire and Cheshire have much to recommend them for an English holiday and plenty of things to see and do - find out detailed tourist information on them, as well as the Lake District and Cumbria in this North West of England tourist guide. The choice of self- catering cottages in the north west of England is extensive and varied - from 5 star cottages in the Lakes to self-catering country hideaways in Cumbria or pretty cottages by the sea.
Three top Lake District holiday attractions.
Honister Slate Mine
If you'd like a some thrills and spills by foot, you can now climb to the top of Honister Slate Mine, along the only iron road in the UK, a cable system which sees you attached (firmly of course!) by a harness.
There's ladders, a narrow iron bridge, some low, old mineshaft tunnels and some wonderful Lake District views as climb the 650 metres of exciting old mine workings to the top of Fleetwith Pike. However, don't worry. All tours are safely guided, and you'll be provided with a miner's helmet with head torch. There are also three old slate mine tours you can take.
The tour has been specifically designed to get people out of their comfort zones doing something rather different. It's a great day out, guaranteed to get the adrenaline flowing. Providing you're at least 10 years of age and over 4ft 7in tall, have walking shoes and close fitting waterproof clothes, this is the day out for you!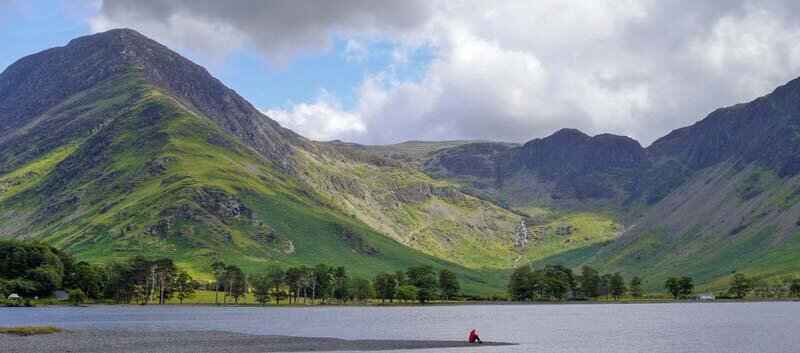 The Lake District Sheepdog Experience
Sheep have been worked by Border Collies in the Lake District for over 300 years. While the professionals make it look extremely easy, the dog-handlers are extremely skilled at what they do.
And this is the challenge thrown down to visitors taking the Lake District Sheepdog experience. The sheepdog handling courses are suitable for absolute beginners, and can be taken as either one-to-one or part of a group. Visitors learn all about the wonderful Border Collie dogs and they try their hands at running one of these friendly and fully-trained sheepdogs in the field with real, live sheep (an expert handler will of course be on hand to assist). This is a real unique chance to try your hand at something completely unique and very different to the usual holiday attraction. You'll learn both how to use, and the meaning to dogs, of the commands made famous by the British television programme 'One man and his Dog'.
Surprisingly, working sheepdogs is not a very physical activity, but it is a huge challenge to both dog and handler. And you'll have a laugh when you see that while the you and the dogs are doing the right thing, it's the sheep that sometimes have the habit of not doing as they're told.
Lakes Aquarium
At Newby Bridge you'll find the Lakes Aquarium where you'll be able to see the amazing creatures and explore the lakes of the world – from piranhas in Americas, marmosets in the rainforest and otters in Asia. You'll also find plenty of our own British wildlife by walking through the spectacular underwater tunnel, such as rays, ducks, starfish and seahorses to mention but a few, busily going about their business. There's also a thoroughly spectacular interactive adventure where you'll meet some fierce and spectacular virtual creatures including a hippo, shark and crocodile – yet you'll be able to keep your feet dry!
Hand-picked quality self-catering cottages
In partnership with