Lake District holidays - visit Cumbria
Stay in The lake District for outdoor action and fun, walking, sailing, wildlife are high on the holiday activity agenda
Things to do in the Lake District
View all self-catering holiday cottages in Lake District
It's fair to say that with England's deepest lake, five of England's tallest mountains, an abundance of fauna and flora, the activities standing head and shoulders above any others in the Lake District are walking, touring and simply taking in the wonderful scenery.
However, even if you're not really the outdoor type, there is still plenty to see and do that you will invariably be spoilt for choice.
On the edge of the Lake District National Park and the gateway to the region from the south is Kendal, a market town since the 12th century. This was the centre of the local wool and weaving business for 600 years, and Shakespeare mentioned the particular 'Kendal-green' cloth. The town is now more famous for the mint cake, taken to the top of Mt Everest by Hillary and Tensing in 1953, and now sold worldwide. Holiday cottages in Kendal are plentiful and there is some top quality self-catering accommodation in this part of the Lake District. Kendal has a selection of museums and art galleries, with both permanent and temporary exhibitions, two ruined castles to clamber about, but if you are looking for some practice before attacking the real thing, visit the Kendal Climbing Wall.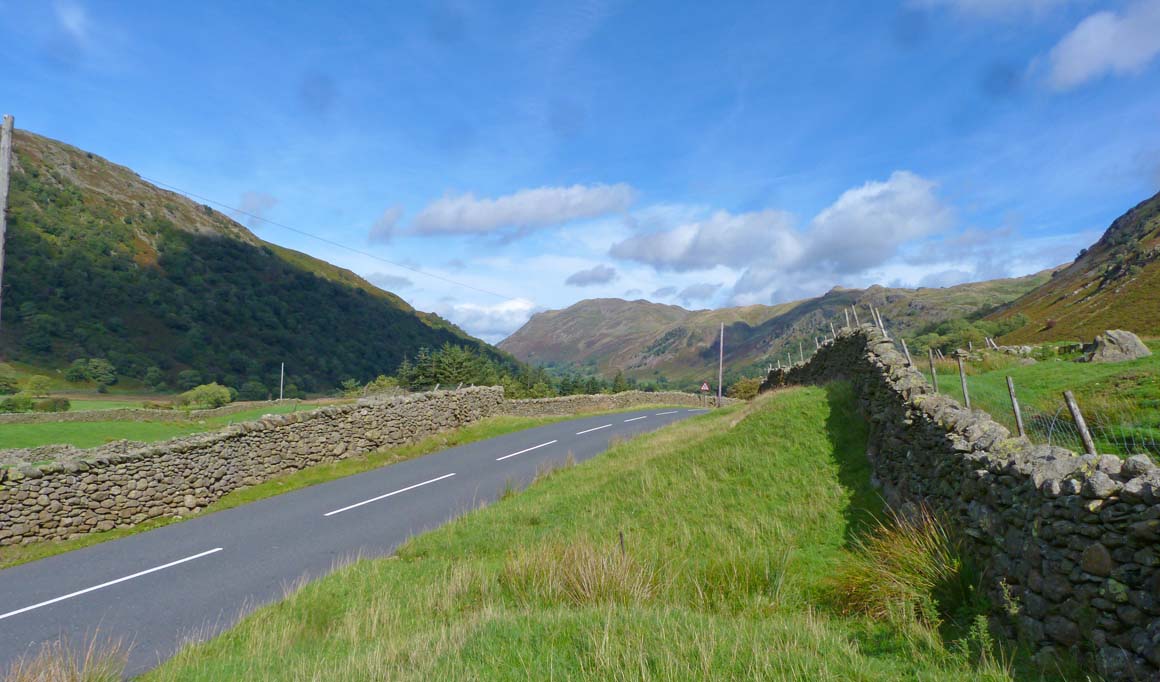 Find holiday accommodation in quaint villages and towns - lake-side self-catering holiday homes are available year round and outdoor pursuits are never far away.
Grasmere
Kirkby Lonsdale
Wasdale Head
There are two attractive Englsih country houses to the south of Kendal, Sizergh Castle and Levens Hall. Both these houses are based around 14th century pele towers, but with the arrival of peace between the Scots and the English, Elizabethan manor houses were built for more comfortable accommodation. Sizergh has some attractive chimneypieces and wood paneling, whereas Levens has some impressive paintings, Jacobean furniture, and an unusual leather-panelled dining room, and the gardens have a large selection of topiary.
At the northern end of Lake Windermere is the town of Ambleside, another Victorian resort that can be reached by boat-bus. It is ringed on three sides by hills and crags and is one of the Lake District's main bases for climbers and walkers. Ambleside's quaint and narrow cobbled streets are full of B&Bs, restaurants, and teashops, with the occasional walker resting his weary limbs. This is an ideal place to use as a base for anyone heading for the hills, and there are lots of choices that start and finish here - as well as some luxury self-catering cottages to rent near Ambleside. You can visit rocky crags, waterfalls, or walk in fells, woods and farmland. As you can imagine there is plenty of choice for the hungry climber with bistros, pizza parlours, and good pub grub to refuel the batteries.

You are now deep in Wordsworth country. He was born in Cockermouth, raised in Hawkshead, and lived in both Grassmere and Rydal. On the outskirts of the village of Grasmere is Dove Cottage where the poet wrote some of his greatest works, and the house, once a pub, has been carefully looked after to preserve some of the atmosphere he would have experienced. Next door is the Wordsworth Museum displaying journals, letters, and manuscripts, some by the great man, and others by his illustrious contemporaries. He is buried in the village graveyard along with his wife and sister. Rydal Mount was his home for 35 years and he left an indelible imprint on the house and gardens, which is still owned by some of his descendants. This has the feeling of a family home with a number of Wordsworth's personal belongings on display including his pen, and ink-stand. Wandering around the house, and the gardens that he designed, you may be able to see why he always returned to this part of England.
Hawkshead, just to the south of Ambleside, was where Wordsworth went to school, but in this village he has to compete with Beatrix Potter. It was just to the south of this village that she wrote many of her best-known stories, in Hill Top farm house, and you can see that many of the local buildings have found their way into her illustrations. There are some wonderful pubs in this area serving a diverse number of local ales, and fabulous food for the traveling trencherman. If you are still on the Wordsworth trail, you can see where he carved his name in his school desk. The Lake District is obviously a popular place for a self-catering holiday in Wordsworth country or to rent a holiday cottage in Beatrix Potter country - as these areas are frequently called!
At the top end of Coniston Water is the village of the same name, another good base for exploring this exhilarating landscape. The lake is probably best known for the world records set on it by Sir Malcolm Campbell and his son Donald. Although the village has connections with the copper mining industry, and the writings of Arthur Ransome (of 'Swallows and Amazons' fame), this is a good chance to acquaint yourself with the Victorian art critic and social campaigner, John Ruskin. Having bought the local house of Brantwood, he then spent the next twenty years modifying and extending it. The result is probably the finest country estate in the Lake District, with its expansive mansion, and 250 acres of landscaped gardens, but to see the house at its best you really should arrive by boat. This is easily done as the National Trust steam launch 'Gondola' runs regular services between the estate and Coniston Pier.
Surrounded by some of the highest peaks in England, including Scafell Pike and Great Gable, is the little visited small town of Wasdale. The lake of Wast Water is the deepest in the Lake District and has few boats on it as you can only land at either end. Naturally most of the people you will meet here will be serious climbers or hardy, and experienced hikers. The Bridge Inn at Stanton Bridge, just to the south, hosts the annual 'World's Biggest Liar' competition in November. Held in memory of the first landlord of the Wasdale Head Inn, Will Ritson, who was renowned for his extravagant tales and local folklore.
Right in the heart of the Lake District National Park is Keswick, a busy market town, built out of the local blue slate, and a haven for tourists, both young and old. The main claim to fame of this town is that it was the centre of the graphite mining industry in the 16th century, and for some time held a world monopoly on the product. These days Keswick is an important walking resort, and this is evinced in the facilities on offer in the town, with loads of pubs, cafes, and outdoor shops, and it is close to the Cumbria Way, a 68 mile, five-day route, that stretches from Ulverston to Carlisle. The connection with the humble pencil is celebrated in the Pencil Museum, which was first manufactured in Keswick, and has various attractions including a mine reconstruction, and the world's largest pencil. There is a Museum and Art Gallery with original manuscripts by Wordsworth, Ruskin, and Sir Hugh Walpole, and some good exhibits of archeological artifacts. Behind the Pencil Museum is the Keswick Climbing Wall and Activity Centre which organises all sorts of outdoor jaunts from canoeing, to abseiling and rock climbing. There is a motor launch that runs year-round and visits seven different stages on Derwent Water and is as good as a bus. Holiday cottages in Keswick abound and there is lots of excellent quality self-catering in Keswick itself and the surrounding villages.
One mile east of Keswick is the mysterious Castlerigg Stone Circle, a strange loop of 48 stones, believed to date back some 3000 to 4000 years. Its exact purpose is not known, but current feeling is that this is either a meeting place, or some sort of clock.
Hand-picked quality self-catering cottages
In partnership with